Archives for : January2018
Source:https://scroll.in/latest/864755/untouchability-still-high-in-uttar-pradesh-rajasthan-and-delhi-finds-survey
Related posts
The Indian Medical Association's letter asks for appropriate action to be taken if allegations are proven to be true.
The Tamil Nadu State Branch of the Indian Medical Association has written to the TN government regarding the attempted suicide of a Dalit doctor from Tamil Nadu. In a letter to J Radhakrishnan, the Principal Secretary of the Health and Family Welfare Department, the letter asks that the matter be taken up immediately with authorities concerned in Gujarat.
Dr Mariraj, a Dalit doctor from Kadayanallur in Tirunelveli, Tamil Nadu, attempted suicide at the BJ Medical College in Ahmedabad on January 5, allegedly owing to the caste discrimination he had faced from professors and colleagues at the college.
Speaking to TNM a day after he was hospitalised, Dr Mariraj had said, "From the date I joined, I have been facing caste-related discrimination. They humiliate me by asking me to serve tea. They make me stand outside the ward. They don't allow me inside the operation theatre. They block my number so I can't talk about a patient's case. They checked my degree because they claimed it was fake. My colleagues verbally abused me in Gujarati, in front of everyone. I asked for my unit to be changed but nobody responded." According to a report, nine professors of the college had been booked under Scheduled Caste and Scheduled Tribe (Prevention of Atrocities) Act.
The letter, signed by Dr JA Jayalal, State President of the IMA and Dr B Sridhar, Honorary State Secretary, demands that appropriate action be taken if the allegations are proven to be true.
The letter also requests that effective action be taken to ensure students from the state do not face such discrimination in the future, "lingually or socially". The letter also makes a suggestion to provide students a helpline during times of extreme stress.
Speaking to TNM earlier, Mariraj's brother Muthukumar had said on the discrimination his brother faced, "They made him stand outside the operation theatre. So, he stood for a whole day. Then, he went to his PG Director and complained. They said they would form a committee, but nothing happened. The professors treating him this way set a precedent for his batchmates to bully him. They use bad language and ask him, why did you come here from Tamil Nadu? Why don't you transfer and go?"
Source:-https://www.thenewsminute.com/article/tn-dalit-medico-s-suicide-attempt-gujarat-ima-writes-tn-government-74594
Related posts
The full text of letter written by former justices P.B. Sawant, A.P. Shah, K. Chandru and H. Suresh is reproduced below.
---
Dear Chief Justice,
The four senior puisne judges of the Supreme Court have brought to light a serious issue regarding the manner of allocation of cases, particularly sensitive cases, to various benches of the Supreme Court. They have expressed a grave concern that cases are not being allocated in a proper manner and are being allocated arbitrarily to particular designated benches, often headed by junior judges, in an arbitrary manner. This is having a very deleterious effect on the administration of justice and the rule of law.
We agree with the four judges that though the Chief Justice of India is the master of roster and can designate benches for allocation of work, this does not mean that it can be done in an arbitrary manner such that, sensitive and important cases are sent to hand picked benches of junior judges by the Chief Justice. This issue needs to be resolved and clear rules and norms must be laid down for allocation of benches and distribution of cases, which are rational, fair and transparent. This must be done immediately to restore public confidence in the judiciary and in the Supreme Court.
However till that is done, it is important that all sensitive and important cases including pending ones, be dealt with by a constitution bench of the 5 senior most judges of this court. Only such measures would assure the people that the Supreme Court is functioning in a fair and transparent manner and that the power of the Chief Justice as master of roster is not being misused to achieve a particular result in important and sensitive cases. We therefore urge you to take immediate steps in this regard.
Signed by:
Justice P.B. Sawant, (Retd.) former Judge, Supreme Court of India
Justice A.P. Shah, (Retd.) former Chief Justice, Delhi High Court
Justice K. Chandru, (Retd.) former Judge, Madras High Court
Justice H. Suresh, (Retd.) former Judge, Bombay High Court
Related posts
Describing Prime Minister Narendra Modi as an "avatar purush" (reincarnation of a deity), Bairia MLA Surendra Singh said Indi would become a Hindu nation by 2024.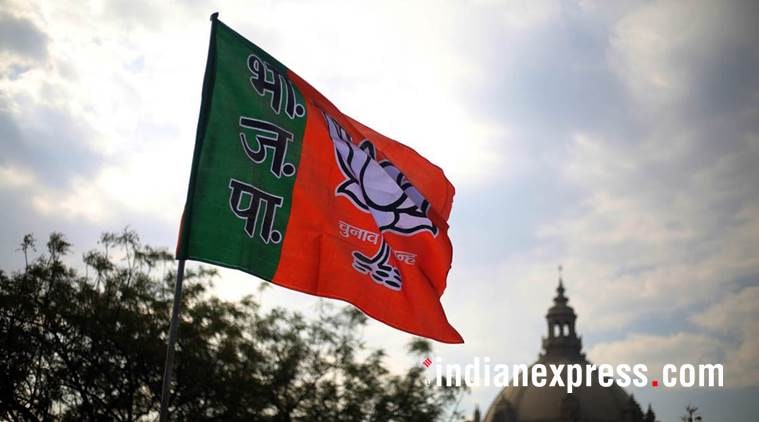 BJP flag at the BJP HQ in Lucknow, Uttar Pradesh is seen infront of the Vidhan Sabha. (Express Photo by Tashi Tobgyal)
A BJP legislator from Ballia district of Uttar Pradesh has landed himself in hot water after stating that once India becomes a "Hindu rashtra", only those Muslims will stay in the country who assimilate into the Hindu culture.
"There are a very few Muslims who are patriotic. Once India becomes a Hindu rashtra (Hindu nation), Muslims who assimilate into our culture will stay in India. Those who will not are free to take asylum in any other country," Bairia MLA Surendra Singh told reporters last night.
Describing Prime Minister Narendra Modi as an "avatar purush" (reincarnation of a deity), Singh said India would become a Hindu nation by 2024.
"As the RSS completes 100 years in 2025, by 2024, India will become a Hindu rashtra. By the grace of god, India is going to be a global superpower thanks to the leadership of Modi and Uttar Pradesh Chief Minister Yogi Adityanath. Not only will India become a 'vishwa guru', it will also become a Hindu rashtra by 2024."
The BJP MLA also took a dig at Congress president Rahul Gandhi and said the Gandhi scion could never become the torchbearer of the Indian thought. "There are two sets of values in Rahul Gandhi — one is Italian, while the other one is Indian…He can never become the torchbearer of the Indian thought."
Singh also said the Congress president lacked the strength and values to make India strong. "His (Rahul Gandhi's) is a mix of Indian and Italian culture," Singh said, claiming that the Congress chief was not aware of what India and Indianness were all about.
With PTI inputs
Related posts
Missing Haryana Class 10 Student Raped, Murdered; Liver, Lungs Ruptured
The 15-year-old girl went missing last week in Haryana's Jind after she left home for tuition classes. A doctor said a hard and blunt thing was inserted inside her and signs of drowning were also found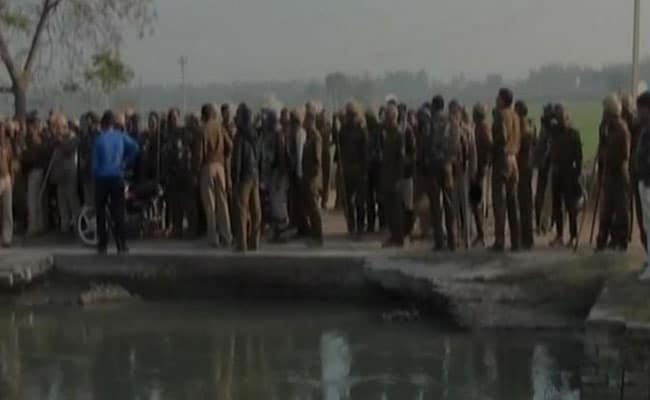 NEW DELHI: 
HIGHLIGHTS
Chief Minister ML Khattar said one of the attackers identified
Girl's father hit out at administration and demanded justice
Body had many injury marks, private parts mutilated, says doctor
A 15-year-old girl in Haryana, missing since last week after she left home for tuition classes, was found dead on Saturday with 19 severe injuries to her body and signs of unspeakable torture. Her liver and lungs had been ruptured and an object had been jammed into her body, doctors said.
Amid horror at the brutality of the crime, Haryana Chief Minister ML Khattar said one of the attackers had been identified and would be arrested soon.
The Class 10 student, from a village in Kurukshetra, went missing on Tuesday. Her mutilated, half-naked body was found near a canal about 100 kilometres away, in Jind. It was covered just by a torn shirt, and there were wounds on her face, neck, lips and chest. She was believed to have died two days earlier.
"The body had many injury marks, the private parts were mutilated and there were lot of internal injuries. Signs of sexual assault are visible and looks like three-four people were responsible, a hard and blunt thing was inserted inside her, signs of drowning also found," said a doctor in PGI Rohtak, SK Dattarwal.
He said it was apparent that the girl had struggled to escape but was gagged, and someone sat on her chest.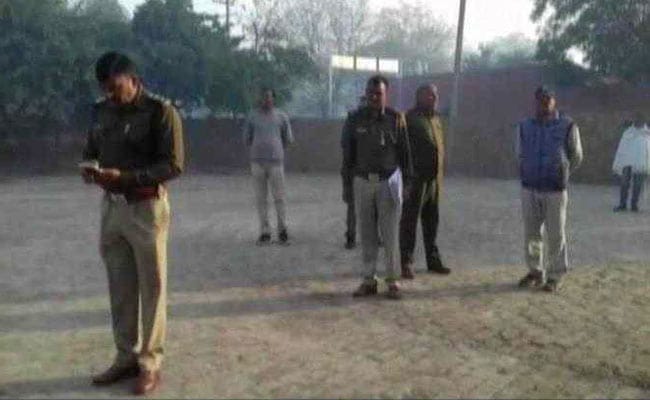 The girl's father hit out at the administration. "My daughter was kidnapped and raped. She was tortured… If administration had done its job well, an incident like this would have never happened," he wept.
The assault has been compared to the Delhi gang-rape in which a 23-year-old medical student — who came to be known as Nirbhaya — died after being gang-raped and tortured on a moving bus in December 2012.
Two special investigation teams led by senior officers have been set up to investigate the schoolgirl's rape, said the police in Jind.
The body of another girl, 11, was found in a village in Panipat on Sunday, the police said.
The girl was allegedly kidnapped on Saturday evening when she had left her house to throw garbage in the village dump. She was raped and strangled, the police said.
Last month, a six-year-old girl was raped and killed in the state's Hisar district. She had also been tortured with a stick.
Related posts
"I worry because my sister was also killed in an Israeli prison"
---
 The video of a 16 year old Palestinian girl Ahed Tamimi, fighting back Israeli soldiers after her best friend was yet another graphic reminder of life in Palestine under Israeli occupation. Ahed, better known than her young cousin who was shot in the head, was clearly upset and in tears when she accosted the Israeli soldiers. She has been arrested since and locked up in an Israeli prison, along with her mother. Despite international outrage, there has been no response from Israel that follows no laws and has little space for human rights. Ahed Tamimi's father Bassem Tamimi, also a Palestinian activist, gave an interview to Real News shortly after.
Excerpts from the revealing conversation where Tamimi gives details of the arrest, of the terror being unleashed by the Israelis, of his worries and his concerns:
AARON MATÉ: It's the Real News. I'm Aaron Maté. Last week, 16-year-old Ahed Tamimi was arrested by Israeli forces at her home in the occupied West Bank, joining hundreds of Palestinian children arrested by Israeli forces each year. Ahed was seized just days after a video went viral of her confronting an Israeli soldier. Just minutes earlier, Israeli forces had shot Ahed's 14-year-old cousin at close range in the face, leaving him in a coma. On Monday, an Israeli court ordered Ahed, her cousin and her mother, who was arrested when she came to visit Ahed to remain behind bars for at least four more days.
Bassem Tamimi is Ahed's father and a long-time Palestinian activist. He joins me now. Welcome, Bassem. For those who aren't familiar with your daughter's story, can you explain to us what happened last week when she was arrested?
BASSEM TAMIMI: Thank you for give me the opportunity to call the police of Palestine, to our friends and our people there. I highly appreciated that. Last week, after the video that you talk about, around three, four morning, 19 of December, we wake up between three, four morning and knock on the door sounding grenade, tear gas, Shah soldier shouting. I opened the door, they was very angry and nervous soldiers and border police. They enter the home and they told me to bring all the family in the living room. I bring them, ask them to come, I wake them up the children. Then they told me that they come to arrest Ahed. Hello, you heard me?
They ask them to change their clothes, to wear something warm. They don't tell her mother to go with her to the room. They took her by two female soldiers. She wear her clothes and they took her outside. In the first three, four minutes Ahed was handcuffed and outside the home. Then they started searching in the house, everything upside down. They took our computer, laptop, cameras, USB, any electronic devices and then they took our phones. My son Mohamed, 14 years old, refuse to give him the phone. Six soldiers was on him. By force, they took the phone.
After that, another 40 minutes, we go out, we follow, we found around ten, eleven Israeli military vessels. We call for Ahed to shout, she responded from one of these Jeeps. She said, "Yes, I'm here. I'm fine. I will keep silent, don't worry." Morning, my wife went to the police station as they told us to be with her in the interrogation and with the lawyer. Then they stopped Ahed and both her and went to interrogation and they took her to jail.
The second day, the second night, they came and read my cousin Naji, my brother Naji and they arrest him. Daughter, 20 years old, Nour, they took her to the investigation. We ask for a court to release them. They refuse and they detain them until last Monday. During these days, Ahed and Nariman and Nour in the same jail but in different sections. Nariman and Nour in a small, dirty, without-anything-for-life cell. Broken windows and it's very cold. And they isolated among in the section full of Israeli criminal female prisoners. Not in the same room but around them the rooms for these criminal prisoners.
They took Ahed to another jail for investigation. They put her in one isolated cell with control by the, monitored by cameras all the time. Then they want to make her weak and to force her to speak. She refuse to tell them her name because she don't accept that authority of this police officer in the investigation. And Ahed keep silent and challenge them in this way. We went to the court, they refuse to give them a decision for release. They give them another detain for another two days. Tomorrow it's that the ten days and they postpone the court too. We will see what will happen. We don't trust this court because it's part of the component of the occupation. It comes to help the occupation to punish the Palestinians. It's not for justice, it's for injustice.
AARON MATÉ: Bassem, so just to recap because we're speaking to you by phone, so just in case anybody had a hard time hearing. So, after they arrested your 16-year-old daughter, then when your wife, Nariman, when to go visit her in jail, they arrested her. And they since raided and arrested her 21-year-old cousin, Nour. So, before we get into more of what is happening now, can we just go back to that video that went viral across the world? Where your daughter is seen confronting Israeli soldiers who are in your village and occupy the West Bank. What was happening there?
BASSEM TAMIMI: What's happening there it's they, if you see the soldiers, they are just two soldiers, yes? It's not common sense that two soldiers without, where is the other group of soldiers? The soldier and every group is five soldiers or six soldiers moving together. But why these two soldiers are coming alone? Firstly, all the clashes is around our home. All the time they are shooting, for two, three days of this. Even the soldiers shoot my son in his leg and they injured him. The second day they shoot him in his hand and they broke his hand. Before the moment that Ahed pushed out of our home, these two soldiers are coming from the blast where our cousin Mohamed shot in his head, by in his face, by a rubber bullet. And he is in a bad situation and he was in coma.
AARON MATÉ: So, this is Ahed's 14-year-old cousin, who just before that video of Ahed slapping the soldier in the face, he was shot in the face with a rubber-coated bullet.
BASSEM TAMIMI: Yes, a steel-coated bullet. This soldier, after that, we hear that he was shot and we, the people said that he may be killed. I think this is the same soldier who shoot him because he was coming from the back of my home. He jump from the wall and he coming alone with the other soldiers. Without their groups, he comes from the same place that this boy was shot. And we believe that this soldier he's the same soldier who shoot our cousin. And if you follow the video, you see that he is not a moral soldier or officer. He was shocked, if you see his response, because he is shocked, because he see that the small child who stands in front of him with his blood. And he come to hide and to shoot other people, to hide in our home. And the other soldier was shooting tear gas, rubber bullet and live ammunition to the other people. In this situation, what will you want us to do? To give it all for this soldier and make tea for them? To lose our home to kill the people? It's common sense.
But you know, the Israeli society is a sick society. They don't like their soldier to appear like this. They want their soldier to appear how they kill the children, how they shoot the people, how they animals, the people houses, shooting the people in their homes. This is the image that they like. And this image they don't like for that they want to punish Ahed. If this video show that their soldier is a moral and a polite and a very kind soldier and this give them that they're imaging the world become good, why they arrest her? Why?
AARON MATÉ: Bassem, speaking of the Israeli response, let me get you to respond to some of what we've heard from prominent Israelis about Ahed's arrest. The Education Minister of Israel, Naftali Bennett said, "She should finish her life in prison." And a prominent Israeli columnist, Ben Caspit, he wrote in the newspaper Maariv that "in the case of the girls, we should exact a price at some other opportunity in the dark without witnesses and cameras."
BASSEM TAMIMI: Yeah, yeah.
AARON MATÉ: What's your reaction to hearing that speaking about your daughter?
BASSEM TAMIMI: I don't toy in it, see a normal reaction because they come from the mentality that belief, the thought, the value of this society. This is the value. This is the same society who create and produce this terror who burn…in their home. This system is the same system and this is the same regime that create and produce these soldiers and air force who shoot and kill children in Gaza. the normal issue that we have from these sick people like Bennett or Ben Caspit or all of these people. And I don't know which beast you can gain if you negotiate these people and this regime and this society because if they respond to a small child like this, what they will do if we, we will cheat ourselves if we feel that we can get anything from the negotiation of this government or this regime.
AARON MATÉ: Bassem, finally, let me ask you. You're no stranger to protest. You've been organizing for years against the theft of Palestinian land in your village by Israeli settlers and also of the local water resources by Israeli settlers. But I'm wondering, what was it like for you seeing your 16-year-old daughter standing there in an Israeli military court? What was that like for you?
BASSEM TAMIMI: It's hard. I can't talk with her. They surrounded her to make a wall between me and her, not to see her. The people in all after the media take photo and they show the photos and the video, they show the face of my daughter before me. It's not, I know that it's a very bad situation inside the prison, I know the situation there. I am worried. I worry about what will happen with her in the hands of these extremely terrorist people.
I worry because my sister killed inside an Israeli military court, like this court in 1993. I am worry about my family, my daughter, my cousin, my niece, my wife. Everyone who come to this court, I all the time become very angry and nervous and stressed because I told you my memory will wake up to the time they kill my sister inside the military court like this. I don't trust this court. I don't believe there is, if there is any kind of justice in the occupation but I believe my daughter, my wife and my niece is very strong and they can be safe by their self confidence, and by their challenge in front of these extremely regime.
We believe that at the end, we will continue struggle but at the end the occupation will fail and we can keep silent and the occupation, our daughter and responsibility to resist. I have this example for her generation and she will continue needing this generation and give them the example in the way to resist and until we have our freedom, and have our rights. Have the opportunity to participate in all the freedom fighter in the world, to build the civilization with this justice and freedom for everyone in this world.
AARON MATÉ: Bassem, if I can just tell you that it's that strength that you describe in your daughter and in the rest of your family that has inspired people all around the world. And so we thank you. We thank you for joining us today. Bassem Tamimi-
http://www.thecitizen.in/index.php/en/NewsDetail/index/6/12707/My-Daughters-Arrest-Is-Our-Resistance-Ahed-Tamimis-Father-Bassem
Related posts
"My dear Ambedkarites and Comrades,
Since Rohith left this Castiest world, we, altogether, trying to unite the all Anti-Fascist forces, as everyone knows, to fight against this Hindutva RSS-BJP led Government.
In that process I've been called by many Organisations, Political Party's, NGO groups and Student Forces etc etc to Participate their agitations and we did that without fail. "Rohith's Stupa", as you know, was monumented, in UoH, for remembering his ultimate Sacrifice for Equality and Fraternity.
Today, no-one is allowed inside the Public University Campus of UoH including the Family members of Rohith Vemula, to pay tributes. It's look like keeping the Stupa in Jail.
Now my son Rohith Vemula's Shahadat Din is on 17th Jan.
I request each and everyone, who ever called me for their programs across the country so far, to come to University of Hyderabad where my Rohith's "Asthikas" were kept beneath the "Rohith's Stupa" at Shop Com, UoH  and pay tributes along with me.
We, strongly, recommend your presence on 17th Jan at University of Hyderabad Main Gate. Jai Bhim, Laal Salaam" Radhika Vemula
Related posts
#BreakAadhaarChains is a campaign to stop the government from treating us like criminals out to loot the state. Today, Aadhaar is required for a host of services from birth certificates to death certificates, school admissions, scholarships, PDS rations, NREGA job cards, bank accounts, mobile services – the list is endless. We have let ourselves be stalked all our lives by the state as well as non- state actors – every movement, every choice, every decision, every mobile call, every rupee earned, every learning mistake however small, is exposed to surveillance. Even foreign companies with dubious origins have been contracted to 'store, transfer and process' our personal information.
This expansion has happened despite the growing number of exclusions – people being denied welfare benefits, subsidies, or other services for want of an Aadhaar number – and data security breaches. Over 200 government websites have publicly "leaked" Aadhaar and related details, admin logins to the UIDAI official portal being sold at Rs. 500 – and the UIDAI files FIRs against those reporting such leaks rather than take action! Multiple scams have exposed how every facet of Aadhaar security, including biometrics, are prone to being hacked. Each time, the UIDAI has offered either cover-ups or a shifting of goalposts, as with the latest "Virtual IDs" which will require all existing Aadhaars to be revoked and reissued!
On Jan 12th Independent activists,  cyber experts , artists got together to raise their voices against aadhaar
Below are videos of the event
Raghu Godavarthi, who is also  part of a national programme and similar groups were being formed in Delhi and Bangalore. Mr. Godavarthi said, "Our goal is to expose the flaws in the Aadhaar project in the lead up to the Supreme Court hearing scheduled for January 17."
Krishnakant Mane, founder of digitial freedom foundation and disability activists said, "My visual impairment is due to a faulty retina and hence I have been denied an Aadhaar card." He said people with disabilities faced difficulties in obtaining an Aadhaar card.
"There is no such thing such as a unique biometric," said J T Dsouza, a technocrat, who has been dealing with biometrics since 1997. "Earlier I thought that it was a good thing to have a centralised system. The database where all the information is stored need not be hacked. There are simpler
Testimony by Mithun, on his journey and experinces of aadhaar
Welfare researcher Sakina Dhorajiwala narrated three cases from Jharkhand where people had starved to death as they were denied rations because their Aadhaar card was not linked to the Public Distribution System.
Ms. Kamayani Bali Mahabal, who is also one of the petitioners , said, "The gender biases within the system came out only after I filed the petition. There have been several instances where women have been denied family planning options, as they did not possess an Aadhaar card. Linking of services to the project has been criticised by all."
There was also music and Poetry at the event
Related posts
On December 27th, 2017 , the BJP government of Jharkhand banned Mazdoor Sangathan Samiti (MSS) a 30 year old union in the un-organized sector under Criminal Law Amendment Act (CLAA) and filed false cases under the same act on 10 office bearers of MSS. The grounds for banning and the cases were that MSS invited Varvara Rao, a renowned Telugu poet to speak on the 100th year anniversary of Russian revolution. This was enough for government to conclude that MSS is affiliated to the Maoist party and ban them! The charges also accuse MSS of "illegally raising funds" for organizing the program.
Mazdoor Sangathan Samiti (MSS) is a registered trade union in Jharkhand. It was established in 1985 by an advocate, Satya Narayana Bhattacharya in 1985 and was registered in 1989. The union currently has 22,000 members and they are all in unorganized sector. MSS has been organizing workers in the coal mines of Dhanbad, thermal power plant workers, agricultural workers as well as workers who work on the pilgrimage site of Shikharji. The union runs a hospital in Jharkhand which is free of cost for all the workers and tribals in the area and runs a monthly newspaper for the workers. Due to its work in the un-organized sector , MSS has been at the forefront of many of the struggles of the tribals and workers for over three decades.
One might ask why now? After thirty years of legal trade union activities during which time they have not been charged with any FIR accusing them of violence or illegal activities, why does the government ban them now? There are several reasons for this. As one of the primary agendas of this BJP government is its anti-worker policies under the guise of labour law reforms, it is especially scared of millitant trade unions which challenge their anti-people policies. Specifically in the case of MSS, it was having significant success in organizing the tribals who work in the pilgrimage site and in the coal-mines. This has clearly made the government nervous. MSS has also been at the forefront of opposing the so-called "momentum Jharkhand program" which is just another name for displacing the tribals and destroying the livelihood by depriving them of natural resources in the name of development. When a worker Motilal Baske was killed by Jharkhand police in fake encounter last year and was accused of being a maoist, MSS led the protest against the government and demanded a judicial inquiry .
When we have union, which organizes the un-organized, runs medical facilities for them and directly confronts the government and the state for its anti-worker programs, it is not a surprise that a government based on principles of neoliberalism and facism will try to ban them.
The charges on MSS are farcical. Varavara Rao is a poet who himself is not banned from speaking and nor he is an escaped convict, so why does inviting him constitute an illegal activity? Raising funds from public and workers who are part of the union for organizing a program is also absolutely legal and to charge the office bearers for raising public funds for a program is completely against basic norms of justice. The illegality of the ban does not stop here.Any ban on an union requires a two month notice to the office bearers for them to present their defence. Formal process of cancelling registration of a union can only be done by the Registrar of union,who is usually the Deputy Commissioner of Labour from labour department. Not only was the ban imposed not involve registrar's office, no opportunity was given to the union to defend themselves and challenge the ban. This ban is yet another dagger in the fundamental structures of the constitution as it questions right to form association and right to free speech.
This is not the first time a union has been banned in independent India. In 1992 SIKASA, the coal miners union in Singareni, Andhra Pradesh was banned. SIKASA was a millitant trade union which carried out massive strikes in 90s to fight for basic rights of Mine workers. However this is the first time when a registered union has been banned without any legal basis whatsoever.
One is reminded of Nazi Germany where onslaught on the working class began by banning trade unions.What is also surprising and rather upsetting is the absolute silence of left central trade unions.  A moment like this required all these unions to come together and fight the ban, but far from supporting MSS in their fight, left CTUs have not released a single statement of solidarity or done any protests. If today we remain silent as a militant trade union is banned, soon every trade union will follow. If this ban stays , then an already weakening working class movement in India will receive a significant blow. Unions and the workers must realise this and join MSS in their fight to ensure that the ban is lifted and all the charges against the officer bearers are dropped.
Banning Mazdoor Sangathan Samiti : A water shed moment for the trade union movement in India.
Related posts
But Education Creates Social Mobility
Peace between Ansarwada's Dalits and Marathas rests on two flagpoles. One is painted blue, the other saffron, but for the last three years no flag has flown from either staff. And as long as that doesn't change, this village in Latur district with a population of 2,853 is likely to remain peaceful.
In 2015, a few youngsters in Ansarwada raised the blue flag of the Dalit Buddhist movement, opposite a saffron flag in a chowk named after Sambhaji Bhosale. Both sides agree that this angered the Marathas and resulted in a stone-pelting skirmish that left many injured including the village's female, Dalit sarpanch, who needed stitches for a gash on her face. It also forced the police to remove both flags and restrict large gatherings for a fortnight. Both poles have remained 'flagless' ever since.
The Bhima-Koregaon riot, that left one person dead and brought Maharashtra to a standstill, wasn't a stray incident. Every day, in villages across Maharashtra, small caste skirmishes have the ability to snowball into larger conflagrations if not for the timely intervention of police, village elders or local politicians keen to avoid the bad publicity of a caste conflict. And even after it's resolved, tensions continue to simmer with upper castes resenting Dalits' political clout and lower castes resenting the daily indignation of being barred from the village temple or well.
Last year, another village in Latur district, Mogarga, was also the site of caste violence when an Ambedkar Jayanti procession in April irked upper caste residents. The next day, the Dalits were invited to a gram sabha where they were accused of rowdy behavior during the parade and a fight ensued. This resulted in the excommunication of the Mahar community—villagers were prohibited from hiring them as field labourers, allowing them to buy food from the kirana store or use the flour mill for about six months—forcing elderly residents like 70-year-old Rajabai Langde to walk 3km each day to get supplies from a neighbouring village.
The situation was exacerbated in September when a Dalit visitor greeted a Maratha man with the traditional Ambedkarite greeting 'Jai Bhim'. Many Dalit women claimed they had been beaten in the ensuing violence and police cases were filed against both sides. The Mahars insist that before this conflagration, there was no bad blood between the two communities. Their theory is that they were attacked because last year's Ambedkar Jayanti celebration was grander than usual, fuelling upper caste resentment. TOI was unable to confirm this theory with upper caste residents. For now, the boycott has been called off as Dalit labourers are needed to sow the winter crop.
In a village with no overt conflict, exploring caste relations is like peeling back the layers of an onion. Initially, wary Mahars and Matangs, who always live in a basti set apart from the village, insist there is no discrimination. In Latur's Mahalangra village, they claimed that they didn't use the village well because it ran dry in the summer. "Instead, the upper castes use our well," they said. It took 66-yearold Shivajirao Dhondiram Kale, a Matang who was chased out of Mahalangra for daring to ask for a fair wage, to explain the nuances. "They use the water from the Dalit well only for washing their animals not for drinking."
Some Dalits claim that everyone sits together during weddings but others admit that upper caste wedding guests are usually restricted to elected panchayat officials, hungry for votes. According to Kale, if upper caste guests are invited, an upper caste cook is hired to prepare their meals. As for temple access, Dalits avoid going because they are Buddhists, while Matangs pay their respects from the doorway. Ansarwada's village meeting was moved from inside the temple to outside, the year a female, Dalit sarpanch was elected.
In Mahalangra, the deputy sarpanch and other upper caste villagers denied the existence of caste discrimination, insisting that Mahars and Matangs can enter temples and drink water from any well. According to the scheduled castes, this liberal attitude is donned for outsiders because they fear the Scheduled Castes and Tribes (Prevention of Atrocities) Act of 1989.
What's true is that the most horrific aspects of 'untouchability' have largely vanished. Kale, for instance, grew up at a time when the scheduled castes ventured out only at noon to prevent their shadow from falling on an upper caste villager and Matangs ate mashed animal fodder or upper caste leftovers. Today, he cultivates 8.5 acres and lives comfortably on the profits.
He says the upper castes' attitude has morphed from revulsion to anger that Mahars and Matangs are now educated and earning well enough to spurn jobs like the disposal of animal carcasses. In Mahalangra, already 10-20% of scheduled caste youth no longer work as field labourers. If this trend continues, Maratha landlords will soon be grappling with a labour crunch.
Education and job opportunities have also enhanced the social mobility of young Dalits. Vinesh Mane, a 27-year-old Dalit from Mahalangra, who works in a mall, has many upper caste friends. "When we go to restaurants outside the village, all the youngsters eat together," he says. "And unlike my parents, I don't talk to my upper caste peers using respectful pronouns."
Related posts