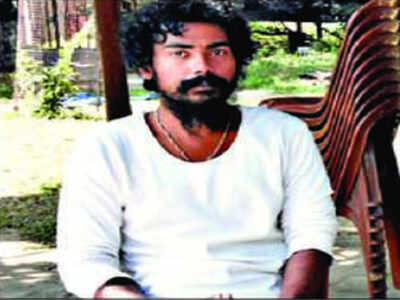 HARIDWAR:
SeerAtmabodhanand, who has been protesting for the past 182 days to save river Ganga from pollution and illegal mining, on Tuesday said that six people, including Prime Minister Narendra Modi and Union minister Nitin Gadkari, were to be held responsible if he dies during his campaign to save the holy river.

While addressing mediapersons, the seer said, "Apart from Modi and Gadkari, principal secretary in the PMO Nripendra Misra, Central Pollution Control Board (CPCB) chairman SP Singh Parihar, Uttarakhand CM Trivendra Singh Rawat and Haridwar districtmagistrate Deepak Rawat will also be held accountable."
He added that the state government's latest decision to allow mining will mar the sacrifice of all those who had laid down their lives to save Ganga. "When CPCB in December 2016 and Namami Gange in October 2018 banned mining, how could the state government allow mining activities just a day before elections? Why is the state not adhering to the orders of the highest authorities? Don't they want to maintain Ganga's sanctity?"

Meanwhile, leveling serious allegations against the district administration, the 26-year-old seer said that the district authorities were trying to kill him. He said, "I started fasting for a clean Ganga on October 24 last year and on the 39th day of my protest, I was forcibly taken to AIIMS Rishikesh where I was told that I have symptoms of dengue. But in reality, I was being given poison that was decreasing my platelet count. They had done the same to professor GD Agrawal and termed it natural death."

He added that since he is not left with much options, he is protesting by being on hunger strike.

When asked about the allegations, Haridwar district magistrate Deepak Rawat said, "We have allowed mining as per rules and are following all environmental laws. Atmabodhanand's health is also our priority and we shall provide him with all possible medical facilities."

https://timesofindia.indiatimes.com/city/dehradun/ganga-crusader-says-modi-gadkari-to-be-held-accountable-if-he-dies/articleshow/69013654.cms t